Friday, 10.05.2019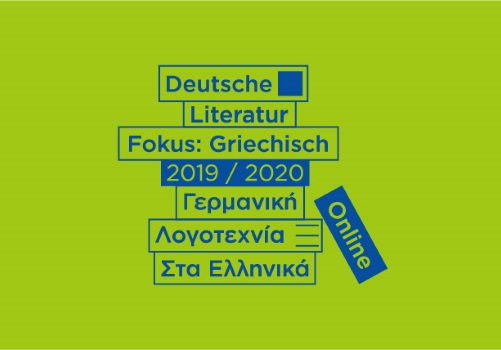 A Guide Through the Forest of Books
Presentation - Discussion
Litrix.de – presentation of our program for promoting contemporary German-language literature
The launch has begun: Since the start of 2019, we have been presenting exciting new German-language books in the fields of fiction, non-fiction and children's and young people's literature on our website
www.litrix.de
Among other things, you can browse through excerpts of works translated into Greek, find important information about the authors and illustrators, and hopefully experience all sorts of inspiring literary discoveries! Greek publishers may also apply for funding to translat the books presented this year.
How exactly does the Litrix program work? What new titles will be presented on the website starting in June? We will answer these questions and everything else about the Litrix portal during this informative event. We are pleased to invite our colleagues from Greek publishing houses, translators, journalists and all literature enthusiasts to this very special event!
Two members of the Litrix jury—the author and translator
Christos Asteriou
and theater specialist and translator
Marina Agathangelidou
, will introduce the books they have selected together with their German colleagues. You will also have the opportunity to view all Litrix titles in the original language and enjoy a drink with the two members of the jury along with the representatives of the Litrix team after the presentation.
Litrix-Jury
: Christos Asteriou, Marina Agathangelidou
Litrix-Team
: Dr. Anne-Bitt Gerecke, Head of Litrix.de's Literature Portal and its Translation Support Programme, Christine Tzimis, Coordinator of the focus language Greek
Language
: English & Greek without Translation
Location
:
HELEXPO
Thessaloniki International Exhibition & Congress Centre
Egnatia 154
546 36 Thessaloniki
10.05.2019, 5:00 PM - 6:00 PM