Wednesday, 24.02.2021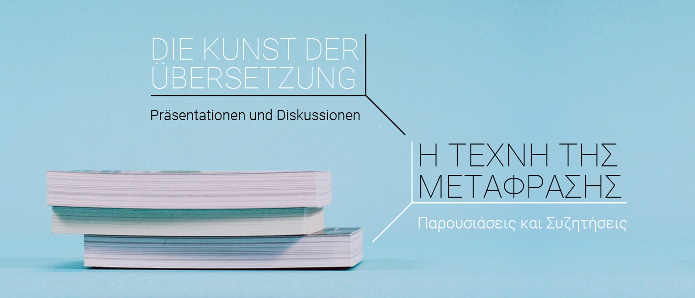 Literary translation: its freedoms and limitations
Online Seminar
The art of translation
How often do literary translators themselves get to choose the books that they translate? To what extent are the choices determined by whatever trends happen to be predominant within the literary world and within the book trade as a whole, and how much scope is there for translators to put forward suggestions? Is literary translation in fact regarded at all as an art form, and what are the criteria for assessing the quality of a translation? Do translators see their work as a process of artistic (re-)creation, or simply as a process for communicating meaning by substituting one language for another?
At this opening seminar in the series 'The art of translation', the translator and literary critic Marina Agathangelidou will be joined by guests Birgit Hildebrand (a translator of contemporary Greek literature into German) and Despoina Kanellopoulou (a translator of German literature into Greek) in a discussion on the liberty and scope for initiative available to literary translators both at the point when they are offered a contract, and when they subsequently seek to do justice to the work itself.
In the second part of the seminar our two guests will respond to questions from the audience, who are warmly invited to submit questions and comments on the topic either in advance, or during the course of the seminar.
Partners:
Goethe-Institut Athens
Hellenic Foundation for Culture
Overview:
Start time:
5:00 PM (British time)
Includes a discussion period
Click
here
to register.
Details:
Language: Greek/German - German/Greek, with simultaneous translation
Participation in the seminar is free of charge
24.02.2021, 7:00 PM - 8:00 PM UTC+2