Monday, 24.05.2021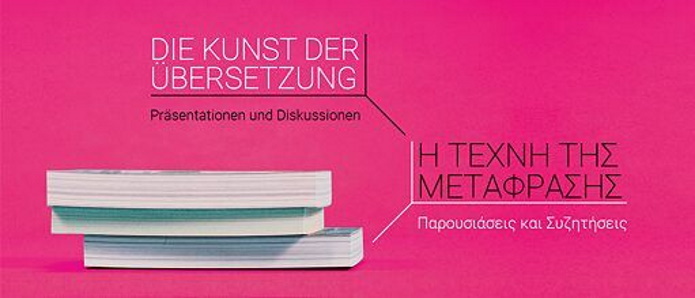 Translator and Publisher: Exploring a Special Relationship
Online Event
How do publishers go about choosing foreign-language titles for their list, and to what extent are they open to suggestions from translators? Does it matter what genre the original book belongs to (prose, poetry, essay, non-fiction), or what language it is written in ('major' language/'minor' language)? What criteria are translation contracts based on, and what form do the contracts themselves take? What points should a translator bear in mind when first contacting a publisher, and how can a smooth working relationship between translator and publisher best be established? Are there differences in these respects between the Greek and German-language book markets?
These and related questions on the relationship between translator and publisher will be discussed at this second seminar in the series 'The Craft of Translation'.
Participants
The panel will consist of
Maria Topali
(poet and translator),
Periklis Douvitsas
(publisher, Nefeli Publishing) and
Adrian Kasnitz
(publisher, Parasitenpresse).
The discussion will be chaired by the translator and literary critic
Marina Agathangelidou.
Details in brief
The first part of the seminar will discuss questions around the relationship between translator and publisher.
In the second part of the seminar the audience will be invited to put questions to the three panellists and to voice their own views and ideas.
There will be followed by a general discussion.
Start time: 5:00 PM (British Time)
To register, please click
here
.
Languages
: Greek-German / German-Greek, with simultaneous translation
Contact
:
christine.tzimis@goethe.de
24.05.2021, 7:00 PM - 8:30 PM