Friday, 13.03.2020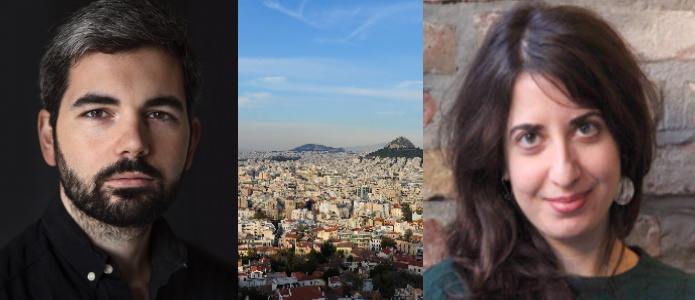 Athens on the River Spree.
Berlin's Graeco-German cultural scene
Litrix.de at the Leipzig Book Fair 2020
Canceled!


Meet Gerasimos Bekas, author and dramatist, in discussion with translator and Theatre Studies expert Marina Agathangelidou on the subject of a new generation of itinerant Europeans.

Bekas' novel "Alle Guten waren tot" (All the Good People were Dead), originally written in German, is set to be published in Greek translation this Spring. Agathangelidou has been involved in the "Constellation of Debt" project, a two-year collective dialogue between 20 Greek and German-speaking poets.

The discussion about Berlin's Graeco-German cultural scene will be chaired by the author and literary agent Thomas Böhm. Topics for conversation will include Berlin's living and writing conditions and opportunities; Berlin as a metropolis for international authors, theatre-makers and translators - and the participants' specific experiences as creative artists whose work drives forward the German and Greek cultural scenes alike.

Panel:
Marina Agathangelidou (Berlin), translator and Theatre Studies expert
Gerasimos Bekas (Berlin), author and dramatist
Chair: Thomas Böhm (Berlin), author and literary agent


Promoter: Goethe-Institut, ARTE

Leipzig Book Fair, ARTE stand, West entrance hall (Glass Hall), left gallery.
13.03.2020, 3:00 PM - 3:30 PM