Category: Children's Books
Tobias Elsäßer
Ab ins Paradies
[Off into paradise]
Review
Tobias Elsässer's young adult novel
Off to Paradise
has all the makings of a literary road movie. Following an unforeseen event, a young man sets out for the unknown, discovers new aspects of himself through the people he meets along the way, and overcomes various adversities before finally reaching his destination, enriched by his experiences and hopeful for the future.
In Fabian's case the "unforeseen event" is the unexpected death of his beloved grandfather. Contrary to the elderly man's wishes, his ashes are not scattered in the sea following the funeral; instead, they are buried in his hometown's cemetery. In a nighttime coup Fabian digs up the urn and replaces it with a tin of cookies. Then, the urn in his backpack, he hitchhikes to Sylt, the island in the North Sea where, long ago, his grandfather met and subsequently lost Adele, the love of his life.
Fabian's journey just gets underway when he is picked up by Alice in her old car. She has also run away from home and finds herself aimlessly adrift in her manic-depressive state. When Fabian tells her of his plans to bury his grandfather at sea, she immediately decides to accompany him.
Over the course of trip, which takes several days, the two get to know each other very well. For Fabian, his encounter with Alice becomes an emotional roller-coaster. He is at once in love with her, worried about her, and annoyed by her – meanwhile trying not to loose sight of his ultimate goal. For her part, Alice does like Fabian, but in her mental condition she is largely unable to acknowledge feelings for other people. Under the impression that her parents only had her to get over the loss of their first daughter who died in an accident, Alice feels both deceived and unloved. When she meets Fabian, whose family is also anything but harmonious and caring, they both learn how relative unhappiness can be.
Arriving in Sylt, they meet Pitt, a janitor in the youth hostel where they hope to overnight. Since it's the off-season, however, he invites them to stay at his place. As they sit and chat, Pitt mentions that he's going to sail out to sea on the following day to spread roses in commemoration of his mother Adele. Fabian and Alice seize the opportunity and join him in his yearly ritual. Thus, just as Fabian had hoped, his Grandpa's ashes end in the North Sea off of Sylt, together with the roses for Adele.
Although the plot may appear somewhat too contrived, the two protagonists are portrayed with great plausibility. For the first time in his life Fabian takes on responsibility for himself, and for the first time he not only does something unexpected, he does something completely unheard-of – which startles him most of all. Meeting Alice enables him, on the one hand, to give in to his grief, yet he also has to help the young woman regain her mental balance. By letting readers share in Fabian's train of thoughts, the author reveals how muddled, and yet complex his emotions really are. We come to see how blind chance, a compulsion to let himself drift, and a nascent regard for responsible behavior all vie for Fabian's attention. Though death is often present in Off to Paradise, the novel is most intensely concerned with teenage life.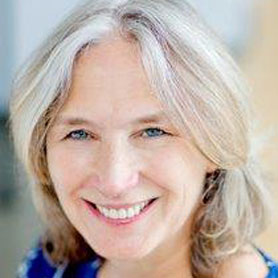 By Heike Friesel, 19.02.2008
Translated by Franklin Bolsillo Mares
Publisher's contact details