Category: Fiction
Christoph Ransmayr
Cox oder Der Lauf der Zeit
[Cox or The Course of Time]
Novel
Measuring Eternity
Since his debut novel,
Die Schrecken des Eises und der Finsternis
(1984) [Terror of ice and darkness], Christoph Ransmayr (b. 1954, Austria) has been considered one of the most exciting writers in the German-speaking world. His second novel
Die letzte Welt
(1988) [The last world] inspired by Ovid's Metamorphoses, brought him international fame. His books are the fruit of wide-reaching travels around the world and a fantasy of time travel to distant eras. They focus on the exploration of foreign realities and the clash of diverse cultures and often are combined with a thrilling plot and philosophical questions of essayistic profundity. For Ransmayr's heroes, travel is less about adventure and conquest than the attempt to escape from a crisis in their life, an exercise in humility, and finding a path to one's self.
This also holds true of the hero of Ransmayr's most recent work,
Cox oder Der Lauf der Zeit
[Cox or the course of time]. Alister Cox, Europe's most famous clockmaker and automaton-builder of the 18th century, owns factories in London, Liverpool and Manchester and supplies the most illustrious houses of the world. When his beloved five-year-old daughter dies, he suffers from depression, loses faith in the meaning of his work, and ultimately stops building his famed timepieces.
Emperor Qiánlóng, a passionate collector of clocks and automata, invites Cox to China. In the hope of forgetting the pain of his loss and to distract himself, he embarks with three companions on a seven-month journey.
The ruler, who is obsessed with invention and beauty, who even determines the course of the seasons in his empire, has a mandate for his guest: "The Emperor desired that Cox build him timepieces that would measure the fleeting, creeping, or frozen instants of a human life, as a lover, a child, a convict experiences time, a machine that was supposed to display the circle of hour or day—the changing tempo of time." Since refusing the order would be perilous, the genius machine-builder first creates a "wind clock" then a "burning clock" and finally begins work on a machine that "pushed human time beyond the stars without ever standing still" - the Perpetuum Mobile.
The authentic historical figure, English watchmaker James Cox, was an inspiration for the author, who borrowed several of his characteristics for the protagonist of the novel. Like the hero, the real Cox also had tried to make this human dream come true. Cox had supplied Quiánlóng with clocks, who, according to the afterword, had been the only Chinese emperor ever to have renounced the throne after decades of rule. Though the two never had met in reality, in the novel, visitor and host grow close through shared existential experiences of: loneliness, fear of death, control mania, but also the gift of poetry bridges the distance between the British tinkerer and the ruler of an Asian feudal state meticulously planned to the last detail.
Ransmayr has written a philosophical parable about time that brings two cultures together and makes them shine. Fairytale-like descriptions of the Chinese empire, palace ceremonies, and its sometimes cruel rituals, are juxtaposed with the well-informed depictions of the English craftsman milieu influenced by the Enlightenment and both worlds are portrayed skillfully and sensually with a vivid language that leaves one with the impression of being a timeless work of literature.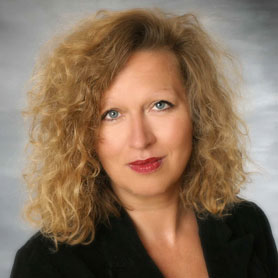 By Kristina Maidt-Zinke, 21.03.2017
​Kristina Maidt-Zinke is a literary and music critic for the Süddeutsche Zeitung and writes reviews for Die Zeit.
Translated by Zaia Alexander
Publisher's Summary
The famous English clockmaker Alister Cox is invited by the Emperor of China Qiánlóng to his court to build a series of clocks that can measure the passing of time in happiness, grief and on the brink of death. In the Forbidden City, surrounded by luxury and ceremonial magnificence, Cox and his three companions create the most incredible automata from iron, mercury and sand, beset with jewels. Grieving for his own daughter, Cox dedicates his creations to her, seeking solace in their beauty.
But the court is also dominated by fear of violating one of its many rules under pain of death. When Qiánlóng, also known as "Lord of Time", asks Cox to invent a clock that will represent eternity itself, Cox knows it's an impossible task: he can neither put himself above the Emperor by finishing his creation nor fail in his attempt to fulfil his master's wishes. Determined to find a way out, he sets to work on his final masterpiece.

In his characteristic beautiful writing, Christoph Ransmayr describes life in the shadow of one of the most powerful men in history, conjuring up stunning images and details of times and places long lost.
(Text: S. Fischer Verlag)
Publisher's contact details