Category: Fiction
Peter Stamm
Nacht ist der Tag
[All Days Are Night]
Novel
Review
[The English translation of this book has been published by The Other Press, New York, 2014: All Days Are Night]
The Swiss writer Peter Stamm has long been considered one of today's most highly acclaimed German language authors. His short stories and novels revolve around the disparity between lived reality and concepts of living, of disappointed expectations, failed relationships and existential loneliness and loss among the middle-class. Stamm is considered a master of linguistic asceticism; his prose is laconic and austere to the point of being sparse, yet it attests to a wealth of meaning buried just below the surface that gains in power and potency as it reveals repressed moods and vague intuitions.
In Stamm's most recent novel, "All days are night," a woman loses her face: at first glance the metaphor almost seems too blatant, the story luridly constructed like a daily tabloid. Gillian is an attractive, successful, 39-year-old television anchorwoman, who awakens after a car accident only to find herself in a living nightmare. The center of her face is destroyed and her husband, with whom she had been fighting after a night of alcohol and partying, was killed in the crash. Gillian's parents react strangely aloof to the catastrophe; the young woman, who up to that point had been leading a seemingly smooth, secure existence, suddenly finds herself on her own, and realizes her previous existence had been nothing more than "a performance." She is forced to assemble the puzzle pieces of her identity, while going through the slow process of undergoing plastic surgery to restore her face, step by step.
Peter Stamm uses flashbacks to reconstruct the events prior to the accident, and then mid-novel changes the perspective to follow Hubert, a painter/photographer, who Gillian had allowed to paint her portrait; a man she would have been willing to have an affair with. He, too, is at a turning point in his life, marked by an artistic creative crisis and a separation.
Gillian (now called Jill) and Hubert run into each other again at a slightly bizarre Club Hotel with adjacent "cultural center": she coordinates the program of activities and performs in the local theater, and he, after surviving a sort of breakdown, resorts to giving drawing classes for the guests. This time around they engage in a relationship, but Peter Stamm's reserved, nearly protocol-like language exposes it as a construct, just like the attempts each of the two have undertaken to find themselves and find fulfillment.
That it took a drug experience, of all things, to inspire Jill to start her life over again might appear a bit contrived. But Stamm knows human psychology well enough to make this literary arc plausible. The last sentence reads: "The game was over, and she was free to go wherever she pleased."
This may sound like a melodramatic happy end, but in the diffuse twilight of the story that preceded it, it is possible to contextualize this turning point, too, within Stamm's fundamental skepticism towards his own characters: he does not trust them, and like a cool and detached scientist studying insects under a microscope, he invariably allows them to fall into his traps. After all days have turned to night, the sun does not simply rise again: It's the greyscale transitions that color Stamm's narrative style and you have to look carefully to recognize their nuances.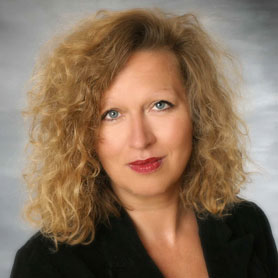 By Kristina Maidt-Zinke, 18.05.2014
​Kristina Maidt-Zinke is a literary and music critic for the Süddeutsche Zeitung and writes reviews for Die Zeit.
Translated by Zaia Alexander
Publisher's contact details