Category: Fiction
Thomas Hettche
Woraus wir gemacht sind
[What we' re made of]
Review
What we're made of.
The title of Thomas Hettche's latest novel simultaneously poses the question that drives his protagonist, the forty-year-old writer Niklas Kalf, a question whose answer he will ultimately find after an eventful journey across America, after borderline experiences including betrayal, violence and murder. Despite all the drama playing out about him, Kalf is a man without qualities who remains relatively passive until the very last. As his girlfriend Liz apologetically puts it, he is "somewhat helpless as far as his own life is concerned". He makes his living by writing biographies: "You put on a stranger's life. A wonderful feeling. That is the biographer's tic. He flees into strangers' lives."
The stranger in whose life Kalf now immerses himself, his reason for coming to the USA in the first place, is the Jewish physicist Eugen Meerkaz, who came to America to escape the Nazis, worked on the development of a innovative rocket fuel at the California Institute of Technology and died there in a mysterious explosion in 1952. Meerkaz' widow has hired the young, successful biographer to record her husband's eventful life.
On the morning of the day Kalf is supposed to read the beginning of his Meerkaz manuscript at the Goethe House in New York, he wakes up to discover, horrified, that his pregnant girlfriend Liz has vanished from their hotel room. Soon after that a woman calls to inform him that he will never see Liz again unless he provides the kidnapers with secret documents on Meerkaz' research. But the materials Elsa Meerkaz contain no sign of classified papers. Kalf sets out rather haphazardly to discover the secret he must have overlooked in Meerkaz' life. His first and only clue takes him to Marfa, Texas, the site of a POW camp in World War II.
Thus Kalf's search for an answer to the riddles surrounding Meerkaz takes him all the way across America, a trip that is more and more a journey in search of himself: not only America is a vast country, the soul is as well. This intimate relationship between the inner and the outer world is conveyed most strikingly in the potent images Hettche finds for Kalf's experiences in the Texas desert in the novel's long central section, capturing the vastness of this land of opportunity. Shocked into a kind of paralysis that goes along with an enormous "greed for observations" and the feeling of "having arrived at the center of the world" in America, Kalf fritters away several months in Marfa, increasingly losing sight of his actual goal of rescuing Liz and their unborn child: "He lost himself in a world that was not his own, its alienness refused to let go of him, constantly engaging his senses […]."
With great intensity, Hettche depicts an insidious process of alienation that leads to the loss of self and to a yearning to feel at home in a strange land that is both uncanny and alluring. In this way the reader viscerally grasps how Kalf gradually loses himself and his certainty as to what life actually means. More and more, he loses his grip on reality; the boundaries between dreams and the real world are blurred. More and more, with ever-increasing rapidity, recollected film sequences and real life, references to pop culture and the stuff of classical education merge with personal experience, and nightmarish scenes of a distinctly surreal nature reveal all kinds of dark abysses and obsessions. The psychological state of the passively-drifting Kalf appears just as mutable and deceptive as the light of the Texas desert.
As Kalf realizes that he is not just a prisoner of his own mind, but is also embroiled in a vast net of lies, conspiracies and intrigues involving almost everyone he has met since arriving in America, and that he alone can free himself, the tempo of external events shifts once again. Kalf tears himself free of his amorous and other entanglements in Marfa and heads for Los Angeles to see Elsa Meerkaz, who he believes must hold the key to her husband's secrets. There the novel moves at a fast clip toward the big showdown: in the L.A. Theatre, a long-defunct movie palace from Hollywood's golden age, he confronts film producer Jack Jackson, the man behind Liz' kidnapping. Blinded by ideology, Jackson believes that the results of Meerkaz' experiments in space technology can be used for the good of "white civilization". After putting him out of commission with a surprisingly expert blow to the chin, Kalf frees Liz and the child she has now given birth to. Together they head into a regained future that seems almost too idyllic to be trusted.
Hettche skillfully blends elements from a wide range of genres, from thriller to romance, entwicklungsroman, the philosophical novel and science fiction, while anchoring the plot within a precise time frame through explicit references to key global events in the period of time the novel covers, from the first anniversary of 9/11 in 2002 to the preparations for the Iraq War in early March 2003. In this way he persuasively limns a mood of general insecurity and existential shock that is typical for Kalf's generation – and not only for them. With What We're Made Of, Thomas Hettche has pulled off an incredibly gripping novel which at the same time takes a profoundly unsettling look at love and identity and the things that transcend all conventions to bind two people together.
Hettche's very contemporary novel is permeated by theoretical reflection and a sophisticated sense of form, and it is astonishing how he manages to bring together the different plot strands, realities and conspiracies in a fast-paced but convincing conclusion. For Kalf, this collage of media and genre influences from ancient mythology to the legends of the recent past – whose evocation simultaneously creates and confounds the reader's expectations – ultimately leads to the simple and thus illuminating realization of mortality as an unavoidable element of being human: "Suddenly everything was simple: We can be sure of nothing but death, and no one can take that away from us. The heavens are empty, and we have only ourselves. That is love. It is not a feeling. For when we go, the other is left alone."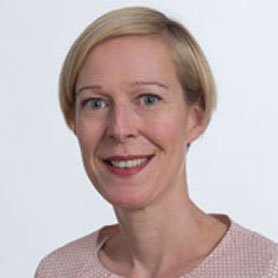 By Anne-Bitt Gerecke, 19.12.2006
Translated by Isabel Fargo Cole
Publisher's contact details