Category: Fiction
Jenny Erpenbeck
Gehen, ging, gegangen
[Go, Went, Gone]
Novel
"The Janus face of empathy"
Last fall, when the question of how to deal with the streams of refugees from war zones and poverty-stricken regions became the defining topic of public debate in Europe, this work was one of the most-discussed German-language books. Some critics even called it the "book of the hour." Its author – stage director, playwright, and prose writer Jenny Erpenbeck, who was born in East Berlin in 1967 and has been a prominent figure in German literature since the early twenty-first century – had actually completed her novel
Gehen, ging, gegangen
(Go, Went, Gone) the year before, when no one had foreseen that the global refugee movement would take on such alarming proportions. On the brink of the dramatic escalation of this controversial social crisis she has managed to find a narrative structure that is certain to maintain its topicality, offering her reading public an intellectual and emotional understanding of the problem that is at once reflective and moving, and – despite its underlying seriousness – thoroughly entertaining.
The title plays on the irregular verb
gehen
, which refugees learn to conjugate in German classes and which reflects their own situation in life. They have gone on a long and arduous journey to escape a life of misery, and if they aren't granted asylum will be on the go again. Jenny Erpenbeck's novel is based on factual research. The author spent time with and interviewed a group of asylum seekers from sub-Saharan Africa in a camp in Kreuzberg, Berlin, who in late 2013, early 2014 were waiting for their cases to be processed. The facts, life stories and tales of flight she gleaned from them flowed into the fictitious framework narrative around the character of Richard. A retired professor for classical languages from the former GDR, Richard lives a comfortable but lonely life just outside the German capital. His topic is not so much
going
in the sense of moving from place to place as it is the passingof time: historical eras and human lives. His thinking is more philosophical than political. Richard represents the ideal of the
Bildungsbürger
, the cultured individual of olden days that existed in Germany east and west and continues to exist to this very day.
Richard's interest in the fates of these Africans is awakened when he stumbles into a demonstration of refugees at Oranienplatz. His initial curiosity evolves into a kind of project. He realizes how little he knows about this segment of reality, and so he jots down questions and visits the men in their emergency shelter. Ties are established, friendships made, and Richard gets some practice in understanding a foreign reality and offering hands-on assistance. He tape-records the stories of the refugees and tries to put them in historical and literary context. And yet it soon becomes apparent that he is not only trapped in colonial thought patterns but that his new-found empathy is merely filling a void in his own life. At the same time we see how political red tape in Europe stifles almost every attempt of these uprooted individuals to start a new existence abroad.
It is this ambivalence that Jenny Erpenbeck illuminates, in a moving and well-informed mixture of social portraiture, reportage and criticism. The novel poses questions without providing answers. The author uses simple, straightforward language, as if she were holding back her literary ambitions in order to reach the widest possible readership. Despite this apparent simplicity – or perhaps precisely because of it –
Gehen, ging, gegangen
was shortlisted for the German Book Prize.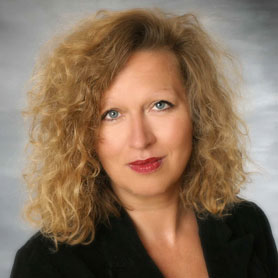 By Kristina Maidt-Zinke, 07.06.2016
​Kristina Maidt-Zinke is a literary and music critic for the Süddeutsche Zeitung and writes reviews for Die Zeit.
Translated by David Burnett
Publisher's Summary
How can you bear the passing of time when you are forced to do nothing? How can you cope with losing loved ones? Who passes on your legacy? Richard, a retired professor, has a chance encounter with asylum seekers in the middle of Berlin, and this gives him the idea of searching for answers to his questions where no one else would look: among those young refugees from Africa who have been stranded in Berlin and condemned to wait for years. And suddenly this world looks at him, the man living in Old Europe, and might well know better than he himself who he really is.
In her inimitable way, Jenny Erpenbeck has told a story of looking the other way and taking a look, of death and war, of perpetual waiting and of everything that is lying hidden beneath the surface.
"A deeply humane novel, coming exactly at the right time" DeutschlandRadio Kultur
(Text: Albrecht Knaus Verlag)
Publisher's contact details