Wednesday, 06.04.2022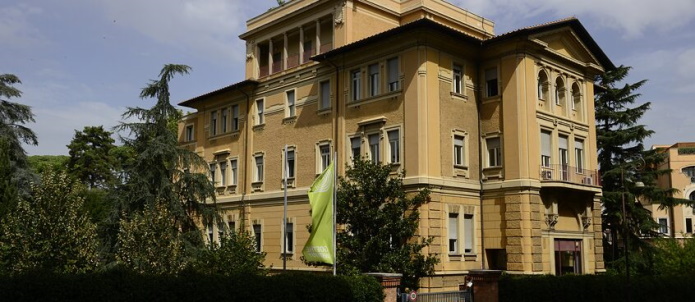 Italy – Germany. An open book
Information Meeting
Translation support programmes – Preparing for Frankfurt 2024
Preparatory to Italy's participation as Guest Country at the 2024 Frankfurt Book Fair the Goethe Institute is mounting an event dedicated exclusively to current German-Italian cooperation in the field of publishing.
Over the next three years literary interaction between the two countries will be greatly intensified by means of financial support programmes, cultural events, and prizes and workshops for translators. The Goethe Institute will be presenting its various initiatives in support of translations from German into Italian, not least the Litrix.de Project, which on this occasion will run for a period of three years, and will offer financial support towards the costs both of the translations themselves and of the acquisition of foreign rights in the works selected.
On the Italian side, the Ministry for Foreign Affairs and International Cooperation and the Centre for Books and Reading will also be presenting initiatives in support of translation projects.
The purpose of the meeting is to inform publishers and translators of the scope and application processes relating to the various grants.
Auditorium, Goethe-Institut, Rome
Via Savoia 15, 00198 Rome, Italy
Languages: Italian and German (simultaneous translation)
Admission by invitation only
Information:
Telephone: +39 06 8440051
Email:
anna-chiara.gisotti@goethe.de
06.04.2022, 11:00 AM