Category: Fiction
Novel
The Province as a Safe Space
The big city is far away, the idyll is nearly perfect. Police officer Max Wattenhofer feels downright cozy in his village. The conscientious man values order. Apart from a couple of drunk teenagers and illegally parked cars, there are no problems in his peaceful lake community. And that's the way he wants it to stay. For Wattenhofer, maintaining law and order is a valuable service to society. "Of course this little world is not ideal, but at least it's a well-functioning one," says the 50-year-old man, who's been married for more than 20 years. His marriage functions too, and that's important to him.
Swiss author Lorenz Langenegger portrays his main protagonist as a likeable, good-natured lawman. His village serves as a perfect safe space in an ever-accelerating globalized world marked by the fear of terrorism. Written in the present tense, in a quiet, clear prose, Langenegger charmingly tells the story of this policeman's tireless efforts to protect his community from the negative effects of the modern world. Wattenhofer is shocked to learn that his grown son smokes pot. He can barely believe that his wife admits to once having smoked it herself. He's irritated by the fact that his station house is now called a "safety service center." What's happened to the simple world he once knew?
Wattenhofer's concerns grow when he gets a lead from Frau Ramsauer, the widow of the former president of the local council. She says that vandals have been at work at the parking lot outside the school. He takes these statements seriously and eventually stumbles into a case more complicated than what he's used to. At the alleged scene of the crime he finds a discarded cigarette pack containing the key to a locker. Wattenhofer also finds a suspicious rental car parked in the lot. The key leads the police officer to the local swimming pool, to an old gym bag, to the village museum, to a nightclub – and finally to a pair of rubber boots that helps him solve the case.
Through the investigations of his modest hero, Lorenz Langenegger deftly paints a detailed picture of a village community where no one is a stranger. With a hint of exaggeration and subtle irony, Langenegger tells the story of self-sufficient village folk in a world where nothing moves too fast. For Wattenhofer, however, the eponymous village peace is always under threat, which is why he's even willing to spend the night of his wedding anniversary trying to solve the case. His commitment pays off. The mystery is resolved and Wattenhofer can breathe easy. Behind seemingly peculiar events lurks all-too-human behavior. The province is a safe space once again. And Wattenhofer can continue playing solitaire on his office computer.
Lorenz Langenegger's third novel is yet another successful, if gentle example of the regional detective story so popular in the German-speaking world. The genre is less about realistic portrayals of crime-solving than offering an amusing portrait of a certain segment of society, suspense guaranteed. Langenegger heightens this suspense near the end of his novel without jeopardizing the subtle comedy of its plot or losing empathy for his protagonist. He portrays in casual prose the endearing quirks of his investigator in a miniature world that defies globalization.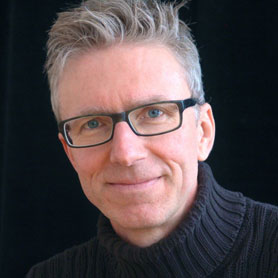 By Günter Keil, 28.02.2018
Günter Keil is a freelance cultural journalist and juror (Toucan Prize of the City of Munich, Stuttgart Crime Novel Prize). He reviews new books and interviews authors for Süddeutsche Zeitung, SPIEGEL Online, and Die Welt.
Translated by David Burnett
Publisher's Summary
The world is everything that happens, whatever the case may be. Crime novels are often about life and death – but sometimes about much less. When the week is over Wattenhofer can say, "Again nothing happened," and it's fine that way. His little idyll in the province measures two by two kilometers, and it's here where he embodies authority, making sure in his role as a police officer that nothing bad happens. But one day, just as the work week is coming to an end, he gets a lead and follows it. Thoroughly. He discovers a key to a locker from the local swimming pool. The key takes him to a gym bag, in the gym bag he finds a torn photo, and in the photo he sees his son. Suddenly nothing is the way it was before, not in his jurisdiction and not in his own life either. Like a bolt from the blue a case unfolds that just keeps getting bigger and bigger, until suddenly everything is on the line.
(Text: Jung und Jung)
Publisher's contact details